Yesterday we talked about the possibility of the Browns drafting a QB. Today we will look at the Defensive Back prospects. The previous year the Browns went one two with defensive backs taking Joe Haden in the first round and TJ Ward in the second. Now, because of the fact that we did select back to back DB's, it may be a long shot taking another in the 1st round. However, our secondary could still use some work. Both Haden and Ward played very well as a rookie, but with the talent out there, it may be hard to pass up a solid corner. Lets look at some options.
Patrick Peterson: CB LSU: Peterson is a rare player. He is currently ranked #3 on ESPN's big board and has been in the top 5 throughout this year. Extremely strong and fast, just about every expert says there is almost nothing wrong and is a guarantee pick. There are not many players where you can almost be positive that they will preform at the next level. Peterson is one. Coming into the combine, the only real 'concern' was that he was too big to play cornerback. Peterson weighed in today at the combine at 219 lbs and said he feels fluid at that weight. He also added that he recently ran a 4.29 40-yard dash and plans on running a 4.2 40 in the combine. If Peterson falls to six, can the Browns really pass up on a sure corner like this? Imagine a secondary with Peterson and Haden for the next five-plus years.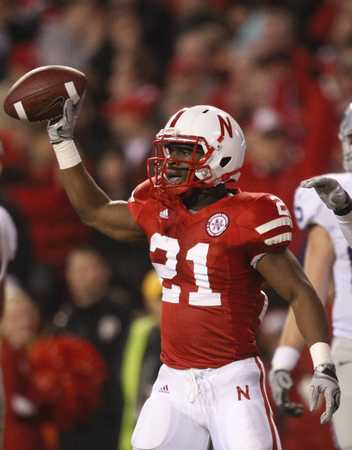 Prince Amukamara: CB Nebraska: Prince, was originally projected to be picked by the Browns with the 6th pick of the draft in Mel Kiper's first mock draft. However, with more teams looking for a QB, Peterson fell to where the Browns would have a chance. One concern is top speed with his 40 projected in the 4.5 range. However, if we remember, Haden ran a 4.55 40 and proved that doesn't always matter on the field. He has the intangibles to be a top ten pick but I personally think that if Peterson is gone, the Browns should look to a different position.
Overall, I still think the Browns will look to address the D-line only because they took two DB's in the first two rounds last year. But if Peterson is still there at six, it would be very hard to not think about him based on the "best player available" method. He will no doubt be able to add an immediate help to the defense.